Webb's Depth of Knowledge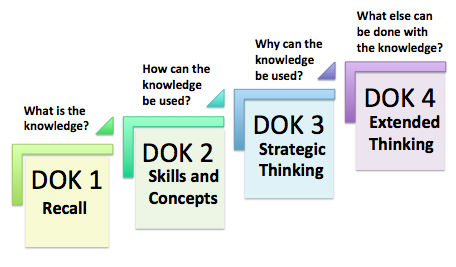 The concept of depth of knowledge was developed by Norman Webb in 1997. Essentially, depth of knowledge designates how deeply students must know, understand, and be aware of what they are learning in order to attain and explain answers, outcomes, results, and solutions. It also designates how extensively students are expected to transfer and use what they have learned in different academic and real-world contexts.
In teaching and learning for cognitive rigor, Bloom's determines the cognition or thinking students are expected to demonstrate as part of a learning experience. That's the verb that starts the educational objective or academic standard. Webb's designates the context – the scenario, setting, and situation – students are expected to express and share what they are learning (Francis, E. M., 2017).